Dormers


Gable Dormers
Four Foot Wide Gable Dormer
"Four foot Dormer $700"
Six Foot Wide Gable Dormer
"Six foot Dormer $800"
Shed Dormers are avaible in a variety of sizes by linear foot. In many cased a shed dormer can run nearly the full length on a building.
Dormers are small gables with windows on the side of the roof.
They add light, ventilation, a view, and a classic look. Dormers increase the amount of usable headspace in your loft. The make great nooks for bathrooms, kitchens, bedrooms and offices.
12/12 roof pitch
Five parts, each part pre-assembled
Trim barge and drip edge pre-applied
Windows with easy to paint feature when ordered
Dormers are available as a Gable Style or a Shed Style
Shed Style dormer is $60 a lin ft.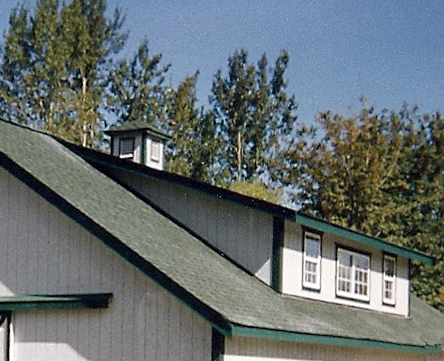 Shed Dormer